Recipes / Jessi's Flaming Fruit Sauce Peach-Apricot - FULL 12 oz size!
This recipe can be vegan, vegetarian, or carnivorous.  All depends on what you want to use for your burger and whether or not you skip the cheese.  We used our favorite turkey burger recipe and smoked Gouda cheese.  It's just the perfect combination.
The important part?  The charred onion relish.
2 cooked burgers (your preference)
4 slices smoked Gouda cheese (melted onto the burgers)
2 toasted buns 
1 sweet onion, sliced thin
1 Tbs butter
1 Tbs oil
2 Tbs Peach-Apricot Jessi's Flaming Fruit Sauce
2 Tbs Orange Marmalade  (we use Southern Jar)
Heat pan on med-high (I prefer cast iron if you have it) and melt butter/oil.  Add onions and stir frequently.  When they start to get charred on the edges, remove from heat and add Peach-Apricot sauce and orange marmalade.  
This is the perfect condiment for a smoked Gouda burger.  Enjoy!!
Read more →
---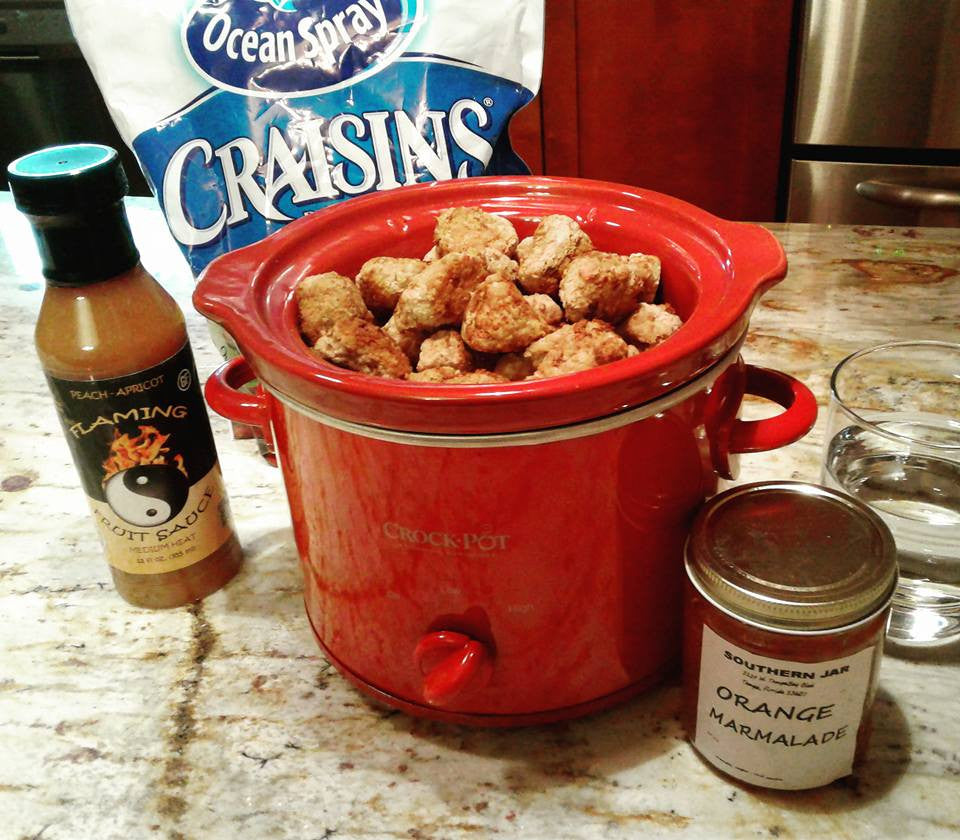 This recipe can easily be made vegetarian or vegan by switching the type of meatballs!!
2 lbs of cooked meatballs (your favorite meat or meat-less variety, or homemade)
1 Cup of Peach-Apricot Sauce  (you could easily use the Mango-Pineapple or Blueberry-Ginger for this recipe as well)
1 Cup of Orange Marmalade
1/2 Cup of Dried Cranberries
1/4 to 1/2 Cup of Water
In our house, we use a fresh turkey meatball, but whatever variety or recipe you prefer works fine.  Put all ingredients into a small crockpot except the water.  Check in an hour to see if the water is needed to compensate for the moisture used by the cranberries, add if needed.
Serve with toothpicks as a pass-around appetizer, or over rice with some glazed carrots on the side (see our recipe)!  This was a HUGE hit for our New Year's Eve Party!
Read more →
---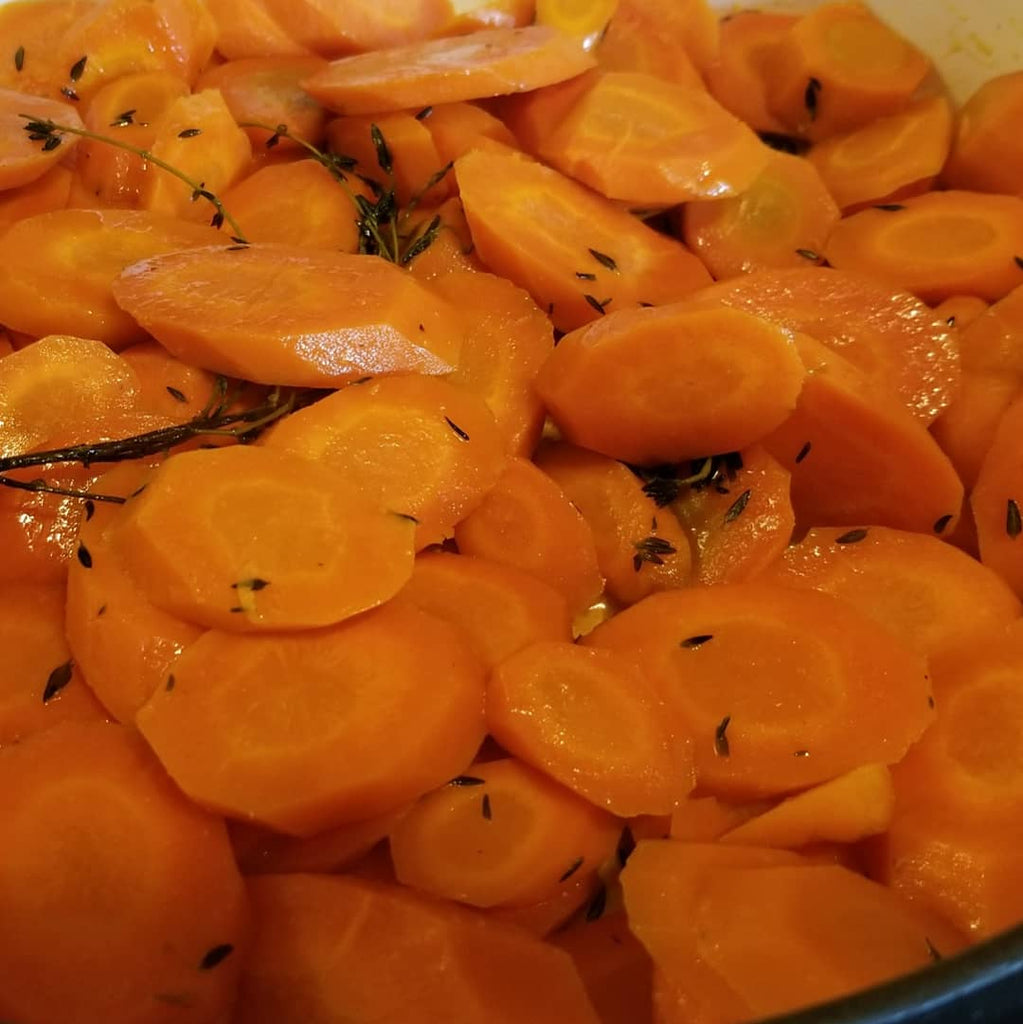 This recipe can easily be made vegan or not!
3 lbs of carrots, peeled and sliced on the bias
3 Tbs butter (vegan: vegetable oil)
2 Tbs Jessi's Flaming Fruit Sauce Peach-Apricot
2 Tbs honey (vegan: agave nectar)
1 Tbs fresh thyme leaves
salt & white pepper to taste
Steam carrots until fork tender.  While still hot, transfer to saute pan with butter, Peach-Apricot Sauce, honey, ginger, salt & white pepper.  Stir or toss to coat carrots thoroughly, then serve.  
Read more →
---
---