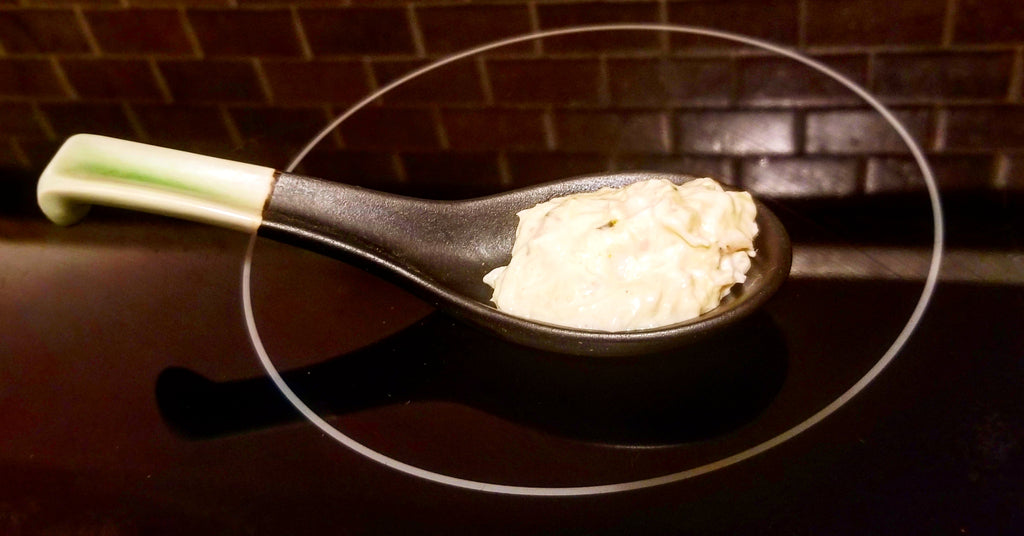 This scrumptious hot gooey crab dip gets just the right amount of heat from our Original 'Everything' Sauce.
16oz lump crab meat
12oz cream cheese (I used reduced fat)
1/2 cup reduced fat sour cream
1/2 cup shredded swiss cheese
1-2 Tbs Original 'Everything' Sauce
1/2 tsp crab boil spice
1 Tbs chopped chives
1 Tbs lemon juice
salt & pepper, to taste
sliced baguette, or crackers
In medium sauce pan on low to medium heat, stir together cream cheese, sour cream, Everything Sauce and crab boil spice.  Once smooth, fold in crab, swiss cheese, chives and lemon juice.  
Serve on crackers or baguette.  We keep it nice and hot in a mini crockpot.
Enjoy!!!
Read more →
---
2 Puff Pastry Sheets
Jessi's Flaming Fruit Sauce in Orange-Cranberry, Blueberry-Ginger, Apricot or Mango-Pineapple flavors
2 medium whole Brie cheese rounds
1 egg
2 Tbs water
I'm going to do this one basically with pictures.  Preheat oven to 325 degrees.  Thaw the puff pastry sheets for 15 or 20 minutes on the counter, just until they are soft enough to stretch a little.  I stretch until the brie can sit on the pastry and have about 3 or 4 inches of clearance around it, to fold up.  Beat the egg with 2 Tbs of water.  Brush on the pastry each time you fold the dough up to create a seal, and over the top to create a golden crust.  
Make sure you do not stretch the pastry too thin, or the sauce will leak out while cooking.  Get as fancy as you like cutting small decorations out of the pastry to place on top.  
Make sure you bake this on either a non-stick baking paper or a silicone mat.  The big trick with a baked brie is that once it is nice and golden brown, you have to let it cool back to room temperature again before slicing.  It takes about 35 to 45 minutes to get nice and golden brown.
Read more →
---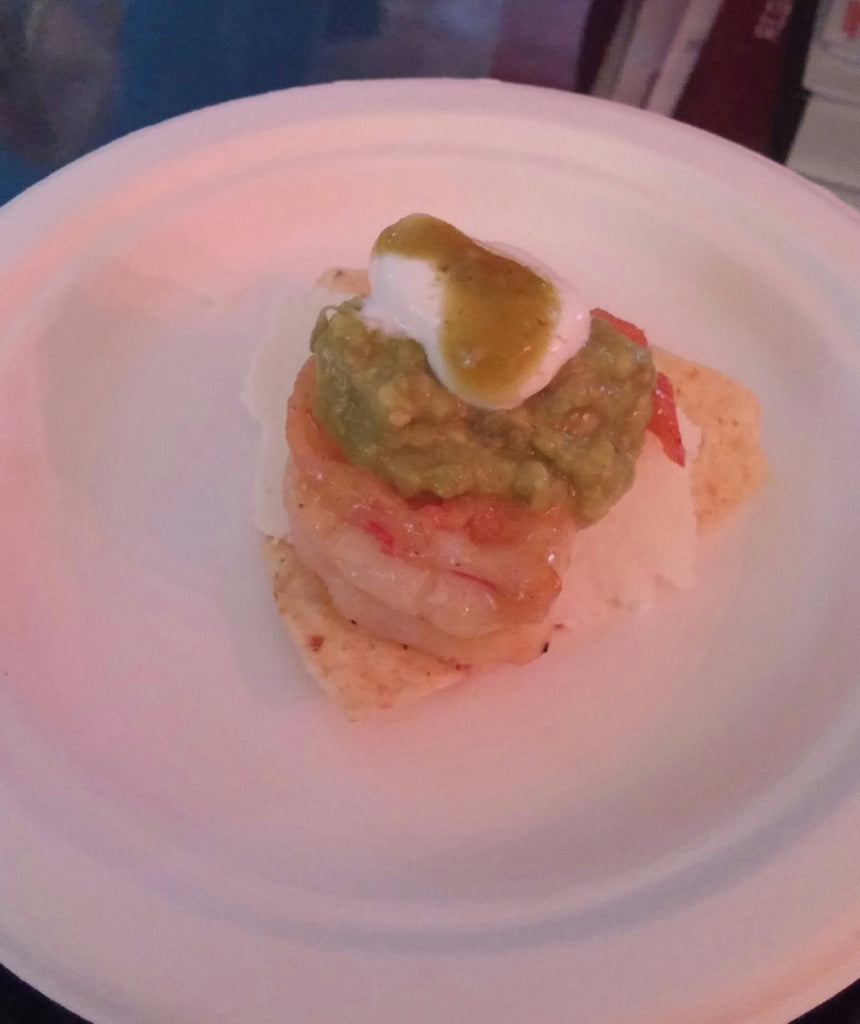 2 lbs Shrimp, peeled and de-veined
1 ¼ cup Jessi's Flaming Fruit Sauce Mango-Pineapple Sauce
Tortilla chips
2 avocados
Shredded lettuce
Cotija cheese, sliced (or queso blanco)
Marinate shrimp in 1 cup of Mango-Pineapple Sauce for 1 to 3 hours.  Then grill or saute` just until no longer translucent.  Shrimp overcook very quickly, they only need a minute or two on each side.
Mash avocado with ¼ cup of Mango-Pineapple Sauce, add Salt and Pepper to taste.
Layer cheese, shrimp, guacamole and shredded lettuce on tortilla shell.  Add sour cream and salsa verde if desired.
This is an excellent (and quick/easy to prepare) appetizer to set out for parties!
Read more →
---
---